The Royal-Star company has been on the market since 1995 and is one of the largest companies in the refrigeration and installation industry. Aviation has been the passion of the management of Royal-Star for many years, which is why we have decided to appear on the aviation market as a Training Center. At the end of 2003, we started the certification process of the Royal-StarAERO Aviation Training Center. For this purpose, we have employed an experienced staff of airplane instructors for whom aviation is a lifetime passion.

Royal Star Aero makes every effort to ensure that the training organized in the center is associated with high professionalism, reliability, friendly atmosphere and enthusiasm for action, characteristic of a young and charismatic crew.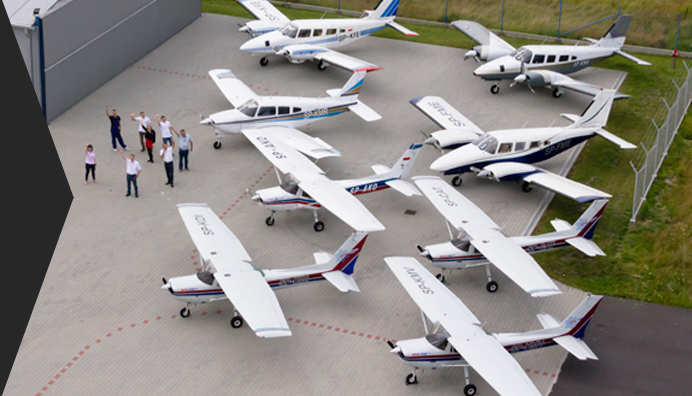 The best equipped training center in Poland:
An extended fleet of 12 aircrafts,
Possibility to fly all year round - a concrete runway,
Own maintenance facility providing aircraft inspection and ensuring appropriate technical condition of the fleet
Convenient location - next to the airport in Mielec, the heart of Aviation Valley
Individual training process 1:1, lecturers in the form of consultation, distance learning - possibility to accommodate the training to individual possibilities and preferences
Flexible and transparent price policy - payments for particular training modules, no hidden costs
Flight guarantee - efficient management of flights, fleet availability, possibility to cancel/reschedule a flight even upon 1 day notice
"Our work is passion, and conducting aviation training, that make the dreams of others come true, is a real pleasure for us. "